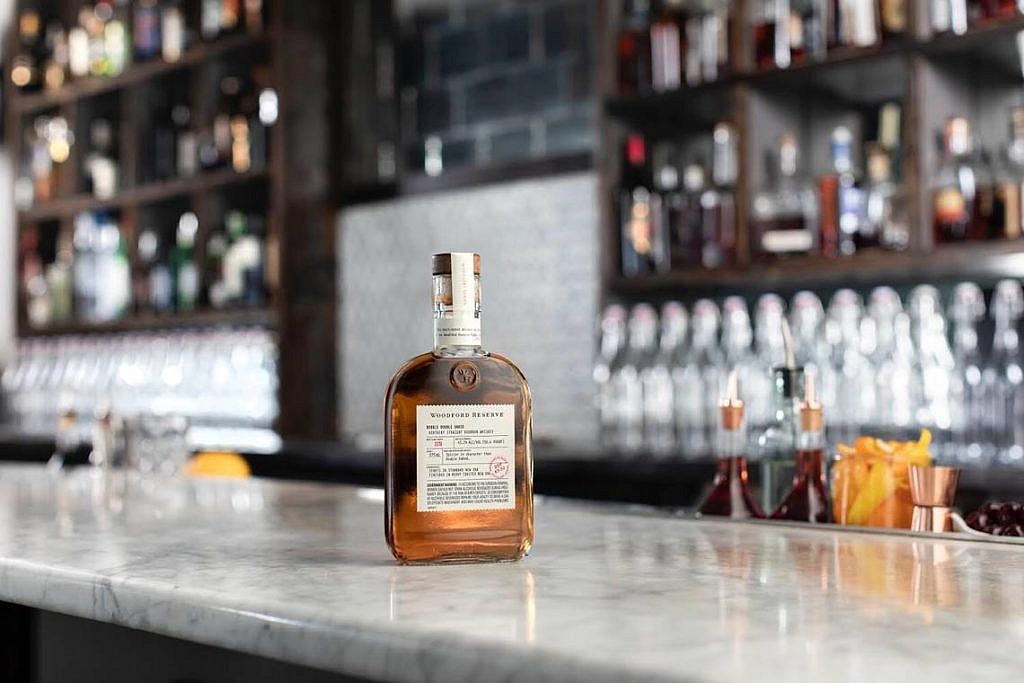 Woodford Reserve has just announced the annual return of a fan favorite from their Distillery Series, Woodford Reserve Double Double Oaked Bourbon.
Released in limited quantities starting this weekend, it be available at the distillery located in Versailles, KY and at select stores. Double Double Oaked first debuted in 2015 and was to be a single release for the Distillery Series, expressions of the distiller's craft. However the response they received from fellow bourbon lovers, and by popular demand, it's now released each winter.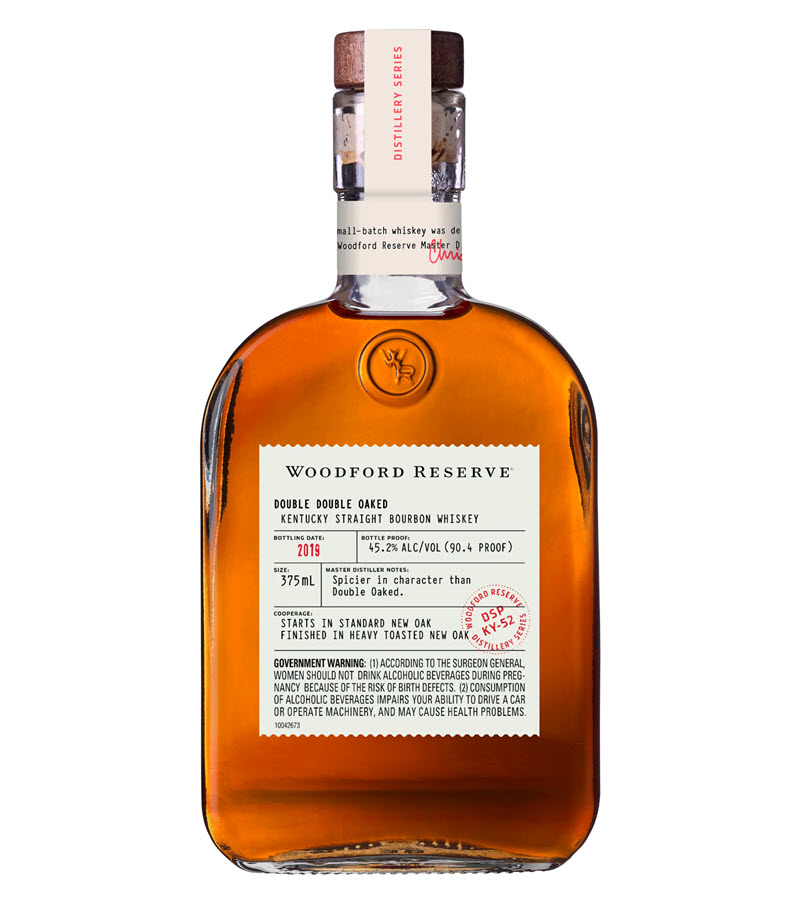 ---
"People love this product for its unique style and rich flavor profile — and they start calling and emailing in December, anticipating its arrival in January,"

– Brown-Forman master distiller Chris Morris
---
The bourbon is the result of finishing fully mature Woodford Reserve Double Oaked for an additional year in a second, heavily toasted, lightly charred barrel.
It's time & patience paired with that second toasted barrel that creates a warm, spicy, and sweet flavor profile.
Woodford Reserve Double Double Oaked is 90.4 proof / 45.2 ABV with a suggested retail price of $49.99 for a 375ml bottle.
---
TASTING NOTES
Color: Roasted coffee bean

Aroma: A robust medley of rich maple syrup, dark butterscotch, brittle caramel, bittersweet chocolate, burnt marshmallow and sweet hickory smoke notes dominate the nose.

Taste: Rich dried cherry and cranberry fruit swim in a blackberry jam brightened with hints of ripe apple. Chai tea and warming clove notes develop to spice up the palate.

Finish: Warm and drying with a lingering clove character.
---
So what are you waiting for? Plan a trip to the distillery and pick up a bottle to enjoy for yourself!
---
---
You might also like
---