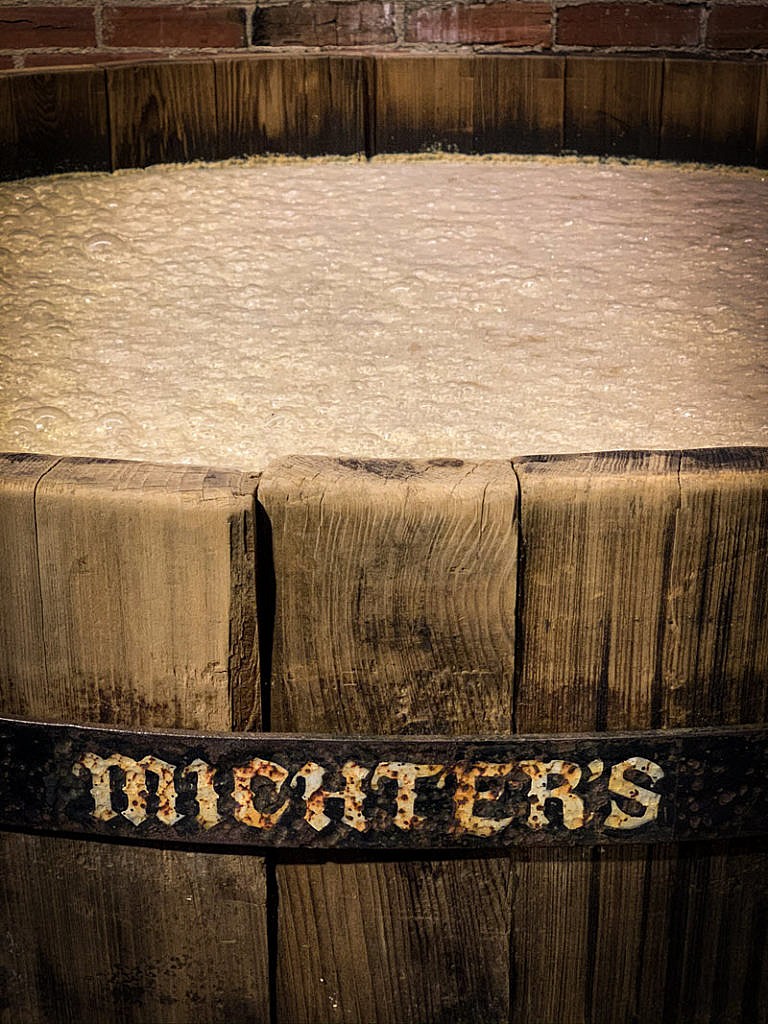 Looking at this photo we can still smell the sweet aroma of the fermenting mash in one of three original cypress mash tubs that are installed at the Michter's Fort Nelson Distillery in Louisville, Kentucky.
These original mash tubs, along with the stills, are from the original Michter's distillery in Newsmanstown, Pennsylvania. The distillery was founded in 1753 under the Shenk's family name. Later renamed to Bomberger's and then to Michter's in 1950.
During the 1980's the industry was going through hard times, eventually leading to the brand shuttering its doors in 1989. Equipment would be auctioned and the Michter's name would go silent. That is until Joe Magliocco of Chatham Imports would purchase the Michter's abandoned trademark for $245.00.
---
---
The Michter's label would be resurrected in the 1990s and would go on to grow to new heights, cementing themselves as one of the premier whiskey brands today.
Meanwhile, the original equipment would change hands over the years, be repurposed and sold again to yet another distiller. And as fate would have it, the distiller who purchased the original equipment would go on to grow his business and would require new stills & mash tubs.
The distiller knew Mr. Magliocco and had heard that he was set to open a new distillery location in the heart of Louisville, Kentucky. The Michter's Fort Nelson Distillery.
The original stills and mash tubs were offered for sale and the equipment was then reunited with the Michter's brand and is now installed at the Fort Nelson Distillery. Cost be damned!
What a beautiful thing. Cheers! 🥃
---
Interested in visiting the Michter's Fort Nelson Distillery? You can book a tour by clicking HERE.

---
Bomberger's
,
Chatham Imports
,
Cypress
,
Distillery
,
Fermentation
,
Joe Magliocco
,
Kentucky Bourbon Trail
,
Louisville
,
Mash tub
,
Michter's
,
Michter's Fort Nelson
,
Shenk's
,
Still
---
You might also like
---