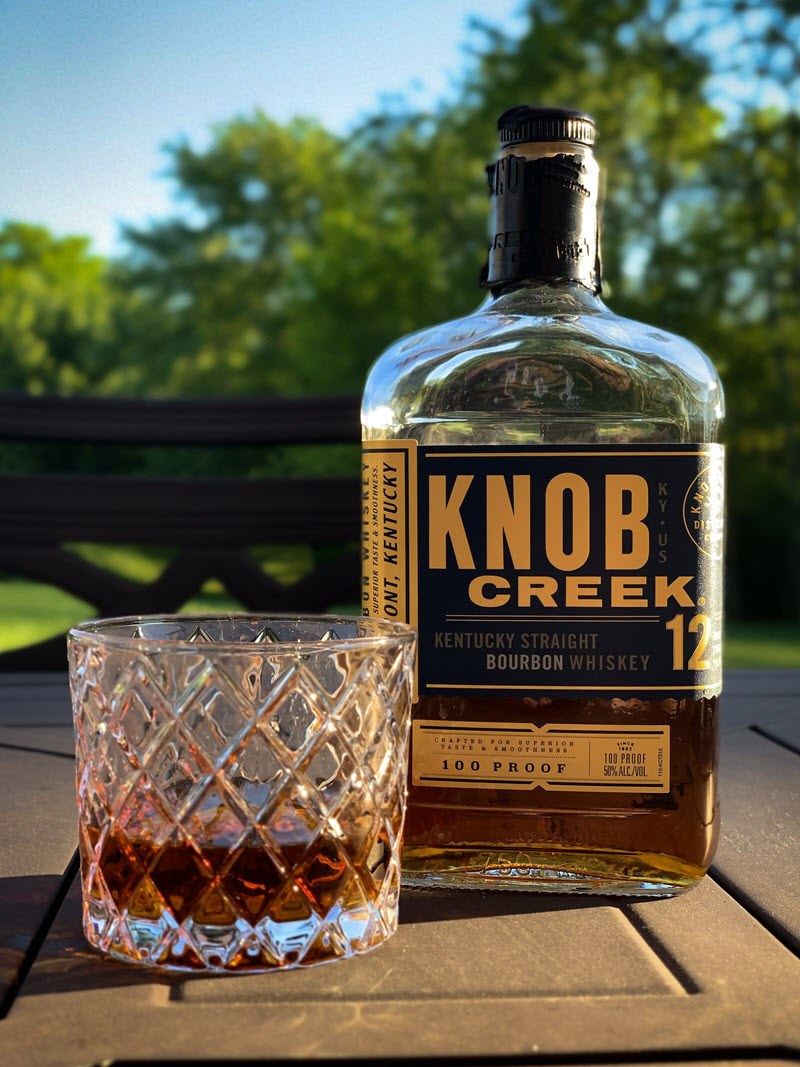 Knob Creek arrived on the scene back in 1992 when Jim Beam Master Distiller Booker Noe sought out to produce a premium, small batch bourbon that gave a nod to pre-Prohibition standards. Today, it sits on the shelf next to Booker's, Baker's, and Basil Hayden as part of Jim Beam's premium lineup.
Knob Creek gets it name from a actual creek that runs through the farm where President Abraham Lincoln was raised. President Lincoln often referred to his boyhood home as "the Knob Creek place" to discern it from the nearby farm where he was born.
Fast forward to the bourbon boom around 2015, the Jim Beam Distillery was starting to experience a shortage of their fully-aged bourbon due to increased demand. This eventually lead to removing their traditional nine year age statement from the label. As unfortunate as that event was, time went on, and the distillery was able to increase its production. This allowed for those existing barrels to mature, which enabled the company to reintroduce the 9 year age statement and this 12 year expression that you see today.
Bottled and labeled at 100 proof, this previously limited, allocated release was so well received, the brand says it plans to increase availability and keep it as part of its premium lineup.
Be sure to check our our tasting notes below, this is classic Kentucky bourbon at its best, and with lots of flavor we highly recommend adding this one to your shelf. Cheers!


---
Origin:
Kentucky
Style:
Straight bourbon
Mashbill:
75% Corn, 13% Rye, 12% Malted Barley
Age:
12 years old
Proof:
100 / 50% ABV
Price: $60
Release: April 2020
Availability: Widely available
More info: Knob Creek
Appearance / Color
Dark amber
Nose / Aroma / Smell
Brown sugar, caramel, cinnamon, and vanilla.
Flavor / Taste / Palate
The flavor profile is bold and rich, but also very smooth with notes of leather, cherry, dark fruits, vanilla and warm spice.
Finish
The finish is long and exciting with notes of caramel, a hint of cherry and warm baking spices.
---
---
---
You might also like
---