Bardstown Distilleries Create Unified Release to Celebrate the "Bourbon Capital of the World"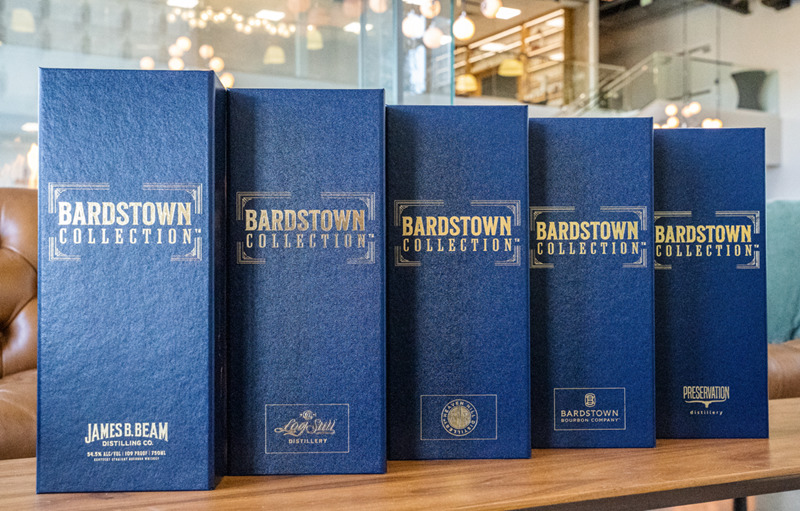 "Bardstown Collection" features five distilleries' unique bourbons in a collaborative bottle with commemorative packaging"
Five distilleries from the Bardstown, Kentucky area are releasing a collaborative bourbon collection to further establish the region as the "Bourbon Capital of the World". Heaven Hill, James B. Beam, Bardstown Bourbon Company, Preservation and Log Still distilleries have joined together for a one-of-a-kind January 2022 release named the "Bardstown Collection."
"You can truly feel the magic of our bourbon culture and heritage come alive when working on this special release," says Samantha Brady, Executive Director of Bardstown Tourism. "We are trademarked as the 'Bourbon Capital of the World,' but when distilleries unite to authenticate your claim you don't get much better than that. There is a reason why we say, 'Bourbon Comes from Bardstown' and we invite you to experience this for yourself."
The five participating distillers are all destinations on the world-renowned Bourbon Trail.
"My family has been in the area for generations, and we've always considered Bardstown our home," shared Freddie Noe IV, Eighth Generation Distiller for James B. Beam Distilling Co. "Not just because most of us have lived here, but because we're part of the community. So, when this idea was brought to us, it was a 'no brainer.' We're honored to join our fellow bourbon distillers in coming together for a good cause — and great bourbon."
The Palatella Family, owners of Preservation Distillery add, "Our family has many decades in the bourbon industry. This magical place, and our love of all things bourbon means a lot to us. Bardstown's tightly knit bourbon community coming together for something so special allows us all to share what we love with those who share our passion for bourbon."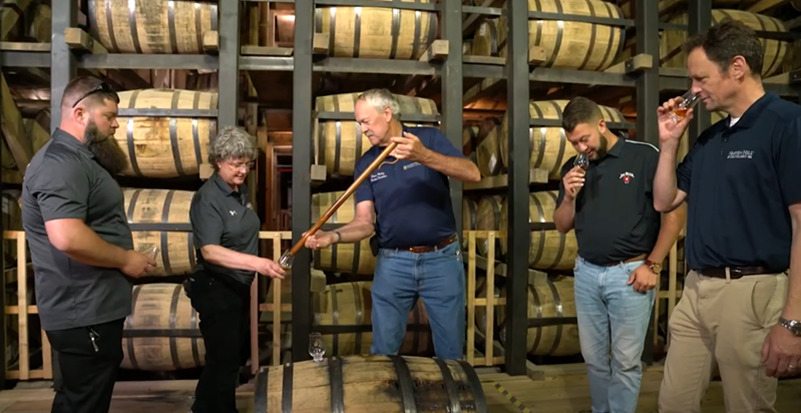 There are eleven distillery experiences within sixteen miles of Bardstown, and on January 13 and 14, a select group will release their co-branded product, the "Bardstown Collection." Each distiller has selected a premium product that represents their company's best bourbon. Their bourbon will then be bottled in custom packaging under the cohesive brand name "Bardstown Collection" while dawning their own distillery's secondary label signifying the five different editions of the collection. Every bottle is then housed in a blue and gold box that celebrates the community and the history of Bardstown.
"A collaboration like this has never been done within the bourbon industry," shared Dan Callaway, Vice President of Hospitality and Product Development for Bardstown Bourbon Company. "It is remarkable to be part of the camaraderie and collaboration between so many Bardstown brands."
The shared bottle design features iconic images from Bardstown, such as the My Old Kentucky Home Museum. Gold-embossed blue boxes feature an ornate compass and a detailed display of the region's topography. The box also includes a premium booklet that describes the product and process of each participating distillery.
"The Bardstown Collection is a true representation of the community, camaraderie and collaboration great Bourbon is built on," said Conor O'Driscoll, Master Distiller at Heaven Hill Distillery. "We are honored to join our fellow Bardstown distillers to create a one-of-a-kind bourbon that will directly impact the community that raises up our historic industry."
All proceeds from the release will be donated back to the community of Bardstown to support local improvements and organizations. With each distillery allocating two barrels to this rare release and at a price point of $199.99 per bottle, a significant donation is expected.
"For me, giving back to the community and continuing the family tradition are both priorities. This collection does both," added Lynne Dant, Chief Operating Officer and Distiller at Log Still Distillery. "Having this many distilleries coming together for the greater good is really special, so I'm honored to be a part of the project."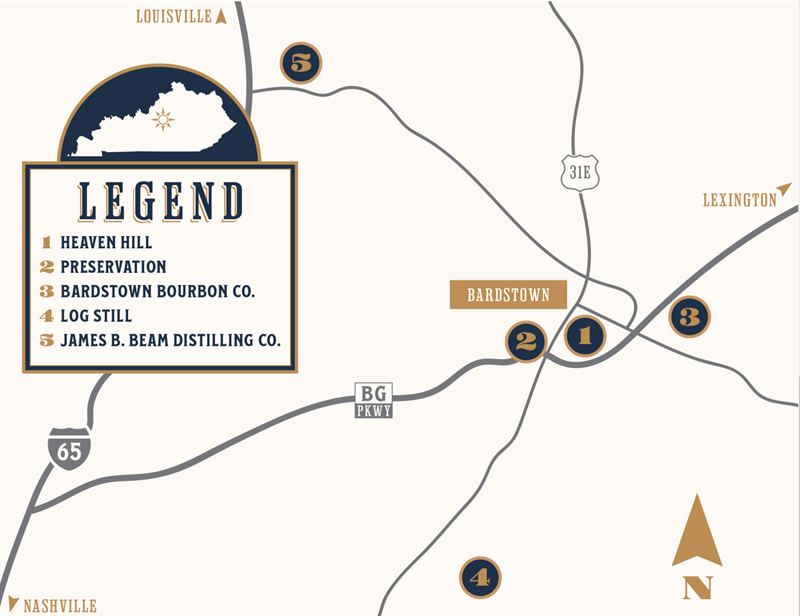 The release schedule is:
Thursday, January 13
10 a.m. – Heaven Hill Distillery
1 p.m. – Preservation Distillery
4 p.m. – Log Still Distillery
Friday, January 14
10 a.m. – James B. Beam Distilling Co.
2 p.m. – Bardstown Bourbon Company
6 p.m. – Celebration at Scout & Scholar Brewing

---
The distilleries creating the "Bardstown Collection" plan for an annual release, with hopes of more distilleries joining the collaboration in future years. For more information on the Bardstown Collection visit bardstowncollection.com.
About Bardstown, Kentucky: 
Located in the heart of the Bluegrass State, Bardstown offers the ultimate bourbon getaway. With 11 unique distillery experiences within 16 miles of court square, all your bourbon dreams can come true here in Bardstown, the Bourbon Capital of The World. Bourbon not your thing? Not to worry! Come see us for our unrivaled history, instead. With an atmosphere that seems to have magically leapt from the paintings of Norman Rockwell and the pages of Mark Twain, see for yourself why Bardstown was declared The Most Beautiful Small Town in America by Rand McNally and USA Today. Settled in 1780, Bardstown is Kentucky's second-oldest city.
Throughout Nelson County, there are more than 300 buildings on the National Register of Historic Places, with nearly 200 of them located in the historic downtown district. In fact, the stagecoach stop that was built in 1779 still stands today as a tavern, restaurant and bed & breakfast. It's not just the town structures that have stayed the same. You'll also find the friendly attitude and Southern charm that can only be found in such a town. It's a place where neighbors still borrow cups of sugar.
Because let's face it, you can't make a mint julep without sugar! You also can't make it without bourbon. Speaking of … who's ready to come soak up some local culture?
---
Bardstown
,
Bardstown Bourbon Company
,
Bardstown Tourism
,
Bottle Releases
,
Conor O'Driscoll
,
Dan Callaway
,
DSP-KY-20037
,
DSP-KY-230
,
Fred Noe
,
Heaven Hill Distillery
,
James B Beam Distilling Co
,
Log Still Distillery
,
Lynne Dant
,
Palatella Family
,
Preservation Distillery
,
Samantha Brady
,
Scout & Scholar Brewing
---
You might also like
---