This 2020 Master's Keep release is only the second of its kind to be released by Wild Turkey—ever.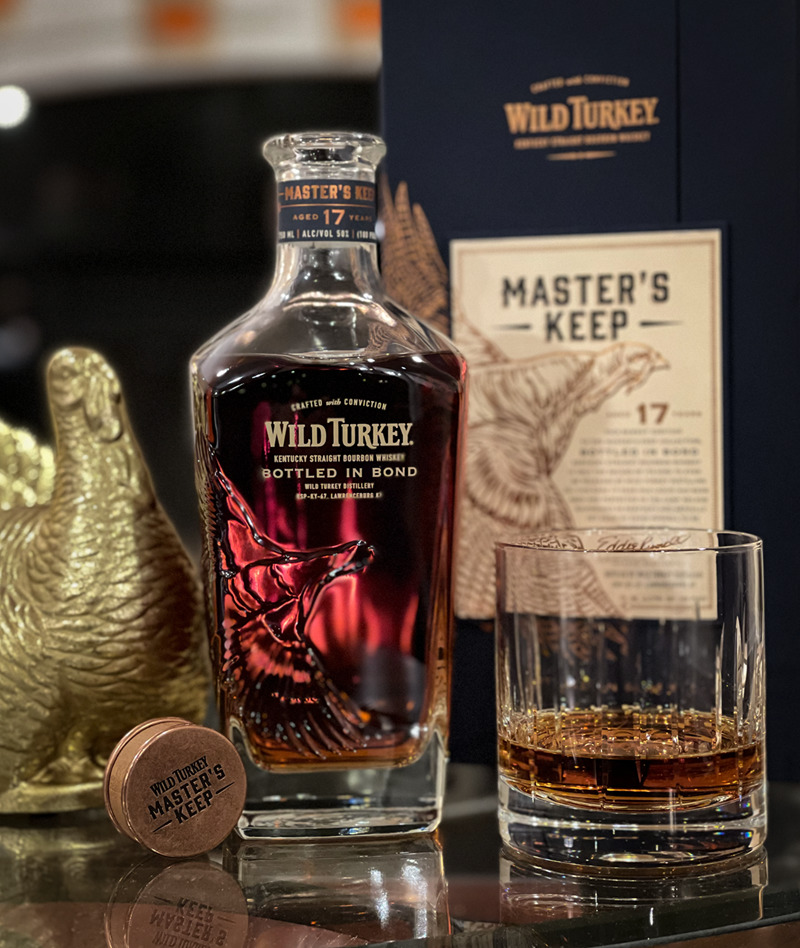 The Kentucky straight bourbon that you see here was selected by master distiller Eddie Russel after it had gracefully aged 17 years at the famed Camp Nelson rickhouses. Yielding only 14,440 Bottled in Bond bottles.
The presentation is both striking and elegant. This release comes in a dark blue box lined with matching felt and copper highlights.
While finalizing our Thanksgiving dinner plans by the fireplace, we decided it was a necessity to finally uncork this gorgeous bottle after having had it in our possession for several months.
---
---
Aromas of toasted oak and dark cherry filled the air while we allowed the liquid to open up for a few minutes.
Upon taking a sip, we noticed a luxurious, silky mouthfeel on the palate as we savored notes of vanilla, brown sugar, toffee and aged leather.
The finish lingers while delivering notes of mocha, spice and smoke.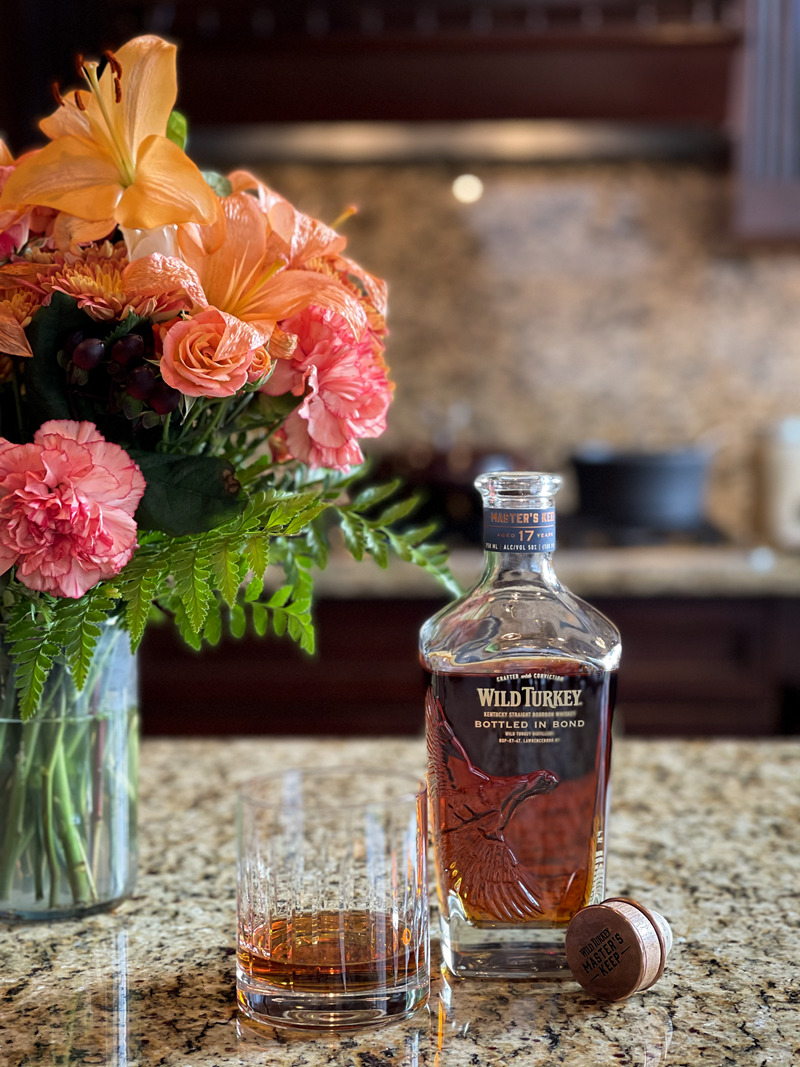 This is one magnificent bourbon that we are proud to have on our shelf and will continue to enjoy this holiday season. If you were fortunate enough to acquire a bottle of Wild Turkey Master's Keep, then we hope you do the same.
Happy Thanksgiving to you and yours. Cheers! ?
---
---
You might also like
---