In honor of Kentucky Repeal Day, we are enjoying a pour of some fantastic Kentucky Brown Water while taking some time to reflect on this crazy year of two thousand and twenty. I think we can all agree it has been quite the year so far.
We are history geeks at heart so let's have a look to give some perspective on how this momentous day in our nation's history came to be. The tale of Repeal Day involves owls, whiskey (Yay!), politics and fires.
The story starts back in 1879 on the banks on the Kentucky River when pharmacist Charles Mortimer Dedman received land that was a wedding gift from his adopted father. It's with this land that Charles started one of Kentucky's original distilleries, the C.M. Dedman Distillery, (DSP-16, 8th District) which on to operate as Kentucky Owl Distilling Company. The distillery included two warehouses on its property and produced "The Wiseman's Bourbon" for decades. That is until prohibition forced Mr. Dedman to immediately cease all production.

On January 17, 1920, the 18th amendment
and the
Volsted Act
had just passed the House and Senate and the United States officially enters prohibition. This meant a nationwide constitutional ban on the production, transportation, and sale of alcoholic beverages in hopes of resolving social problems of the time. This exercise was often referred to as "the great experiment." For the next 13 years, every state in the nation becomes a "dry state."
Upwards of 250,000 gallons of brown water from the C.M. Dedman Distillery were loaded on barges to be sent to "guaranteed safe" government warehouses located in Frankfort, Kentucky. One evening, these warehouses mysteriously caught fire and burned to the ground with all whiskey stocks inside. It was a complete and total loss.
This tragic event would cause the distillery to shutter its doors & C.M. Dedman would never distill another drop of Kentucky bourbon.
---
---
This was a notable period in our nation's history that impacted many, including Kentucky Owl.
Ironically, America's thirst for brown water only increased during prohibition, and organized crime formed to replace formerly legal methods of production and distribution.
Thankfully over time, support for prohibition dissipated and the nation came to realize the widespread problems Prohibition had caused. The so-called "Great Experiment" was a failed experiment, to say the least.
1932 Franklin Delano Roosevelt ran for President on a platform that included the repeal of Prohibition.
FDR is elected President of the United States and on December 5th, 1933. Prohibition would end with the ratification of the twenty-first amendment, which repealed the eighteenth amendment, though Prohibition continued in some states.
To date, this is the only time in American history in which a constitutional amendment was passed for the purpose of repealing another.
Now that brown water is legal again let's fast forward to modern times.
In 2014, Great-great grandson of C.M. Dedman, Dixon Dedman resurrected the Kentucky Owl brand. As Kentucky Owl's Master Blender, Dixon has gone on to release some of the most delicious and sought-after whiskeys in the world. We especially love the 2019 release of Kentucky Owl Batch 9 Bourbon and try to pick up a bottle whenever we come across it.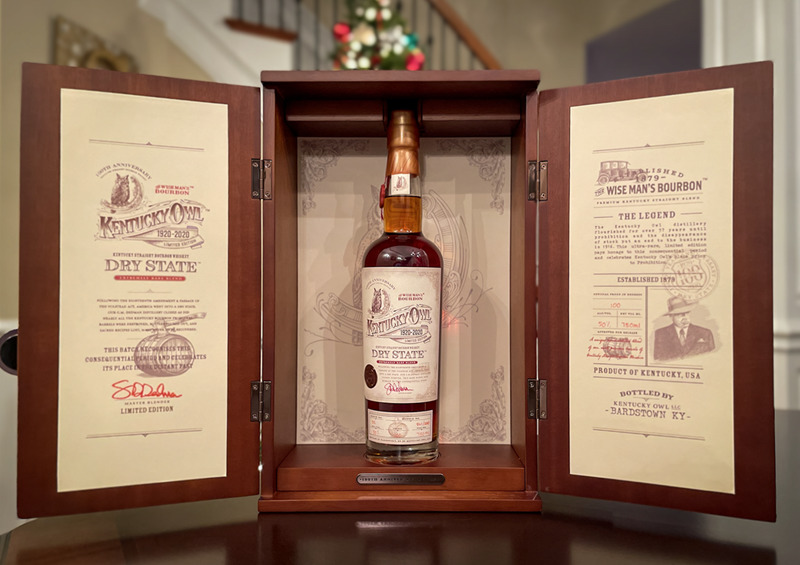 Earlier this year, Kentucky Owl Dry State, a limited edition, ultra-rare, small batch bourbon blend was released that pays homage to this consequential period and celebrates its place in the distant past. This year marks the 100th anniversary (1920-2020) of the start of prohibition in the United States. This was a notable time period in US history that impacted many, including Kentucky Owl.
Kentucky Owl Dry State took Dixon Dedman over 4 months to perfect. A blended small batch bourbon containing barrel stocks 12 to 17 years old bottled at 100 proof / 50% ABV. Each bottle is personally hand signed before being packaged in a beautiful handmade collector's wood box inspired by the 1920s period.
Only 2,000 bottles exist worldwide making it the brand's oldest and rarest expression to date. It is a blended bourbon unlike anything else on the market today.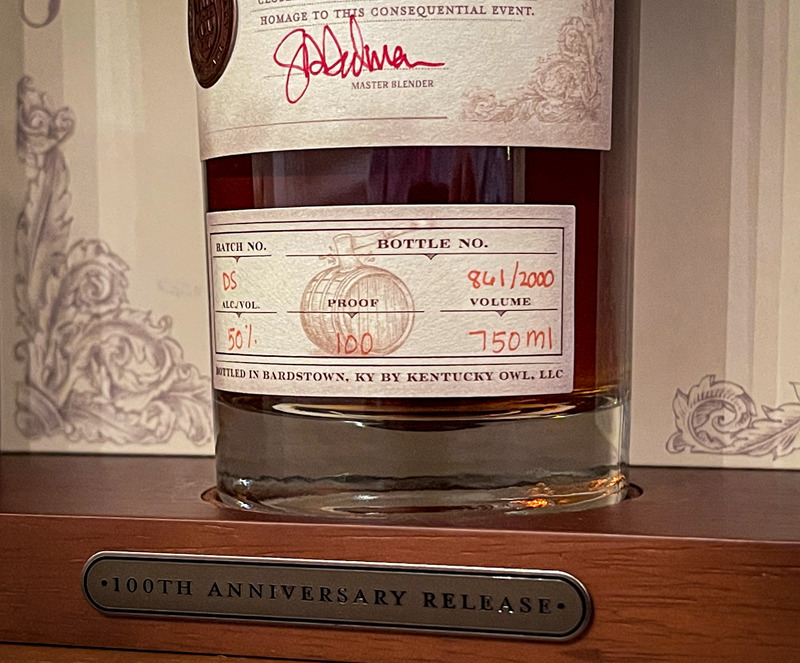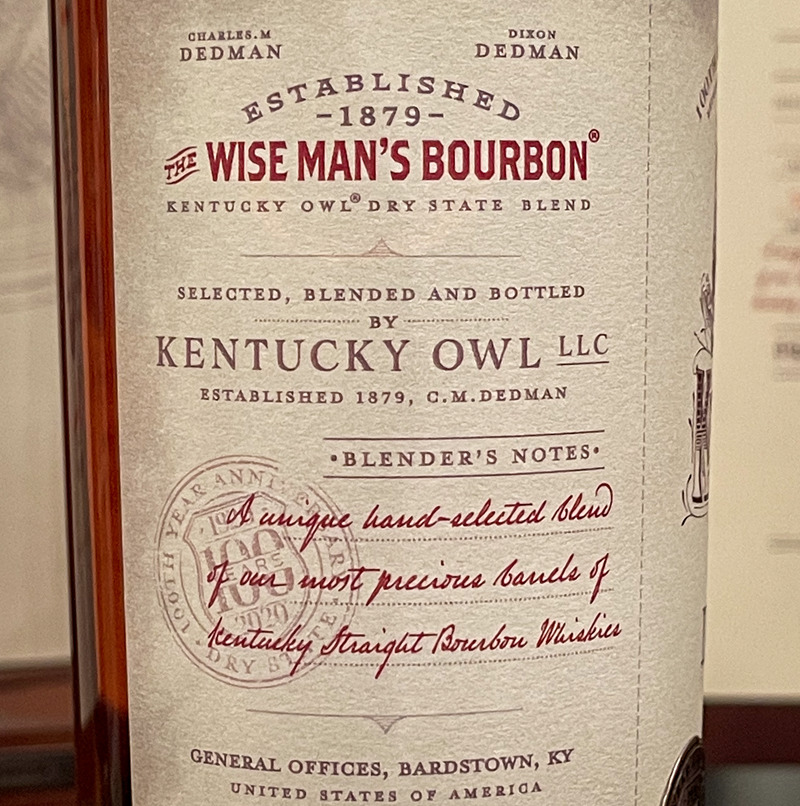 ---
Origin:
Kentucky
Style:
Small batch blended bourbon
Age:
12 to 17 year old stocks
Proof:
100 / 50% ABV
Price: $1,000 MSRP
Release: September 2020
Availability: Extremely limited
More info: Kentucky Owl
Appearance / Color
Rich Maple
Nose / Aroma / Smell
Deep notes of oak, caramel, vanilla. Hints of Cocoa.
Flavor / Taste / Palate
Sweet Caramels and toffee, bright citrus and spice.
Finish
Full flavored and complex with subtlety. Elegant and velvety finish.
---
Every year on December 5th we welcome you to celebrate this great day in American history.
The repeal of the 18th Amendment is the only national holiday written into our constitution. That means you're doing patriotic duty by celebrating it! Let's raise a glass for Repeal Day and to Kentucky Owl for crafting such magnificent bourbon.
Cheers y'all!
---
18th amendment
,
21st amendment
,
Blended Whiskey
,
C.M Dedman
,
Dixon Dedman
,
DSP-16
,
DSP-KY-15007
,
FDR
,
History
,
Kentucky Owl
,
Kentucky Owl Dry State
,
Prohibition
,
Prohibition Repeal Day
,
Repeal Day
,
Small Batch
,
Volsted Act
---
You might also like
---