Ray Walker has hit the ground running with the release of Saint Cloud Kentucky Single Barrel Bourbons, setting his sights on redefining the Kentucky Bourbon landscape as we know it today.
Years ago, Ray left the finance world and made a move to pursue making Grand Crus in one of the world's most hallowed wine regions, Burgundy, France. During his time in Burgundy, he came the first African American (bi-racial) to make wine in Europe at the famed Chambertin Grand Cru vineyards.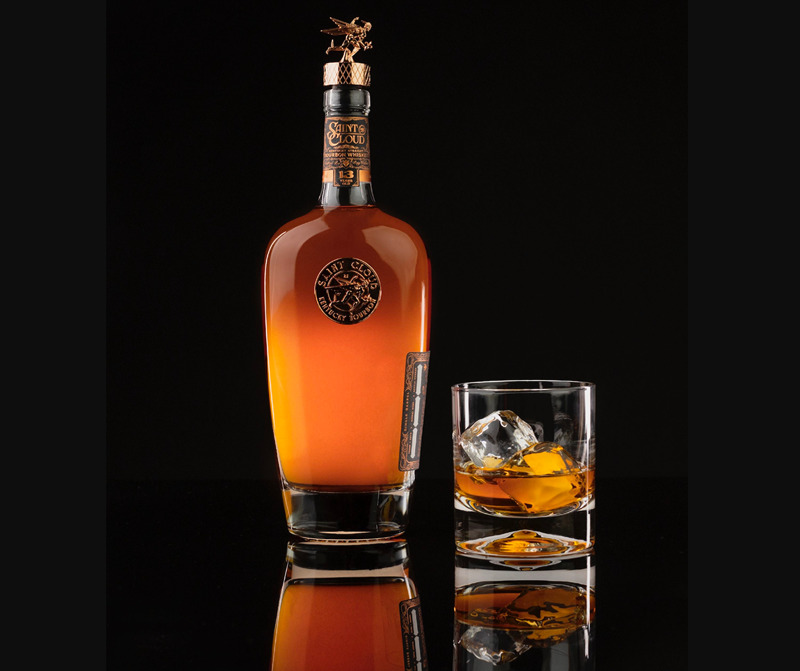 The wines produced at Maison Ilan were routinely considered amongst the higher rated and most coveted wines in the region due to their aromatic beauty and grace. Notably, the wines were made using noninterventionist methods commonly practiced hundreds of years ago. The winery produced Grand Cru and Premier Cru pinot noir for seven vintages.
---
---
With these experiences, Ray would go on to write his best-selling memoir 'The Road to Burgundy,' as well as being featured in the New York Times, Bloomberg, USA Today and made an appearance on Anthony Bourdain's 'No Reservations.'
Officially entering the bourbon world in 2016, Saint Cloud Bourbon was born, and Ray set his sights on redefining the Kentucky Bourbon landscape as we know it today. The mission is to distill all the lessons that were learned in French winemaking, while creating a unique entry into the storied ranks of Kentucky's finest bourbons with a focus on quality, refinement, and packaging that we haven't seen with any other brand.
When the company first launched, it acquired younger sourced stocks with an aim to spotlight a distinctive Kentucky Straight bourbon that was hand selected using upmost care. This is bourbon as art, as pleasure, and a defiant push against compromise of any sort.
In June of this year, Saint Cloud has shifted its strategy to producing only Single Barrel bourbons with a minimum age statement of 6 years old. This will place a spotlight on the barrel's natural individuality, free from interventions such as filtering, proofing down or secondary finishing. When you drink a glass of Saint Cloud, you are truly getting an extraordinary experience just if you had tasted directly from the barrel.
Additionally, Saint Cloud recently began crafting its very own bourbon from the ground up. It will be some time before we get to taste their own liquid, but we know that it was created with a wheated mash bill. Being fans of wheated bourbon, we cannot wait to sample when its ready.
Be sure to pick up your own bottle today, Saint Cloud Bourbon can be currently found in 10 states across the United States and the brand recently launched both its 13-year and 7-year-old Kentucky Straight Bourbon Single Barrels that are both Unfilterd and bottled at Barrel Proof.
Saint Cloud is a bourbon for anyone that is looking for an exceptional experience. For more information, including where to find Saint Cloud bourbon, visit www.SaintCloudBourbon.com
---
Barrel Proof
,
Bottle releases
,
Chambertin Grand Cru vineyard
,
Grand Cru
,
Kentucky Straight Bourbon Whiskey
,
Maison Ilan
,
Ray Walker
,
Saint Cloud
,
Single Barrel
,
The Road to Burgundy
,
unfiltered
,
Wheated
,
Winemaker
---
You might also like
---