CAMPARI GROUP EXPANDS IN LAWRENCEBURG WITH SECOND DISTILLERY AT WILD TURKEY CAMPUS
Campari Group plans to add a second distillery at its Wild Turkey campus in Lawrenceburg. The company will invest $161 million and create 31 additional jobs in Anderson County.
"This investment by Campari Group adds to the historic momentum the commonwealth is currently experiencing in our signature bourbon and spirits industry," said Gov. Beshear.
"Kentucky is coming off our best year for growth in the spirits industry, with over $2.1 billion in new investments and approximately 700 new jobs for Kentuckians. I want to thank Campari for expanding its Wild Turkey campus in the commonwealth and continuing to invest in Anderson County and the Lawrenceburg community."
Campari Group will construct a brand-new distillery at the Wild Turkey campus that will be designed to produce 5 million additional proof gallons of Wild Turkey bourbon annually. This will significantly increase the current capacity from 9 million to 14 million proof gallons. The new facility will locate adjacent to the company's existing distillery. The project also entails an expansion to the waste treatment dry house process to increase processing capacity, doubling the current dry house and waste treatment output. With this investment, Campari Group will also upgrade the current barrel filling operation to handle the increased volumes.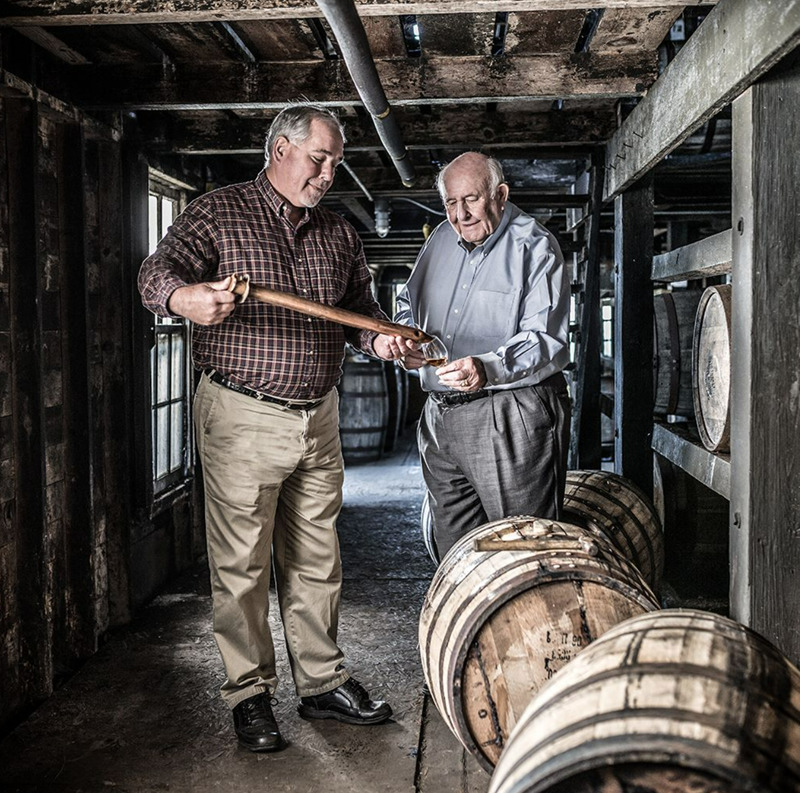 This investment adds to the over $300 million in operation and expansion commitments already financed by Campari Group since the acquisition of the Wild Turkey distillery 14 years ago and comes on the heels of another significant investment announced a few months ago with the acquisition of Wilderness Trail Distillery in Danville. The project is expected to break ground by October 2023 and be completed by the end of July 2025.
"We are delighted to announce this important investment and we appreciate the support received by the Kentucky Cabinet for Economic Development and the local authorities," said Ugo Fiorenzo, managing director of Campari America and Canada. "Since 2009, when Campari Group acquired the Wild Turkey Distillery, we have significantly invested in the bourbon category, which now represents Campari Group's second major leg after the aperitif portfolio. This expansion project confirms, once again, our commitment to this category and it will allow for the continued growth of the Wild Turkey and Russell's Reserve franchise, both in the United States and internationally."
To encourage investment and job growth in the community, the Kentucky Economic Development Finance Authority (KEDFA) today preliminarily approved a 10-year incentive agreement with the company under the Kentucky Business Investment program. The performance-based agreement can provide up to $950,000 in tax incentives based on the company's investment of $161 million and annual targets of: Creation and maintenance of 31 Kentucky-resident, full-time jobs across 10 years; and paying an average hourly wage of $32.57 including benefits across those jobs.
---
---
Additionally, KEDFA approved Campari for up to $250,000 in tax incentives through the Kentucky Enterprise Initiative Act (KEIA). KEIA allows approved companies to recoup Kentucky sales and use tax on construction costs, building fixtures, equipment used in research and development and electronic processing. By meeting its annual targets over the agreement term, the company can be eligible to keep a portion of the new tax revenue it generates. The company may claim eligible incentives against its income tax liability and/or wage assessments. In addition, Campari can receive resources from Kentucky's workforce service providers. Those include no-cost recruitment and job placement services, reduced-cost customized training and job-training incentives.
About Wild Turkey
The distillery for Wild Turkey Bourbon is located in Kentucky, situated on a deep limestone shelf on the Kentucky River. The shelf acts as a natural filter and provides the distillery with crystal clear water, vital to making such a high-quality product. Wild Turkey features the legendary father and son Master Distilling team of Jimmy and Eddie Russell, who have over 100 years of collective experience working at the Wild Turkey distillery.
The famous Wild Turkey brand name first came about back in 1940 when distillery executive Thomas McCarthey took a few warehouse samples on a Wild Turkey hunting trip with a group of friends. The following year, his friends asked him for "some of that Wild Turkey whiskey" and the brand was born.
Wild Turkey is distilled and put into new oak barrels at a much lower ABV than most bourbons. This results in a much richer flavor, as less is cooked out during the production process. Ageing in the highest quality new American oak barrels with the heaviest char available (the Number 4 "alligator" char), imparts a smooth flavor and deep amber color to the whiskey. The barrels are filled at the distillery in Lawrenceburg, Kentucky. Website: wildturkey.com.
About Campari Group
Campari Group is a major player in the global spirits industry, with a portfolio of over 50 premium and super premium brands, spreading across Global, Regional and Local priorities. Global Priorities, the Group's key focus, include Aperol, Campari, SKYY, Grand Marnier, Wild Turkey and Appleton Estate. The Group was founded in 1860 and today is the sixth-largest player worldwide in the premium spirits industry. It has a global distribution reach, trading in over 190 nations around the world with leading positions in Europe and the Americas. Campari Group's growth strategy aims to combine organic growth through strong brand
building and external growth via selective acquisitions of brands and businesses.
Headquartered in Milan, Italy, Campari Group operates in 22 production sites worldwide and has its own distribution network in 23 countries. Campari Group employs approximately 4,000 people. The shares of the parent company Davide Campari-Milano N.V. (Reuters CPRI.MI – Bloomberg CPR IM) have been listed on the Italian Stock Exchange since 2001. For more information on Campari, visit CampariGroup.com.
Disclaimer: I use affiliate links, which means that if you make a purchase, I may get a small commission at no cost to you.

---
Andy Beshear
,
Campari America
,
Campari Group
,
Distillery
,
DSP-KY-67
,
Economic Development
,
Eddie Russell
,
Industry
,
Jimmy Russell
,
Lawrenceburg
,
Russell's Reserve
,
Ugo Fiorenzo
,
Wild Turkey
,
Wild Turkey Distilling Co
---
You might also like
---