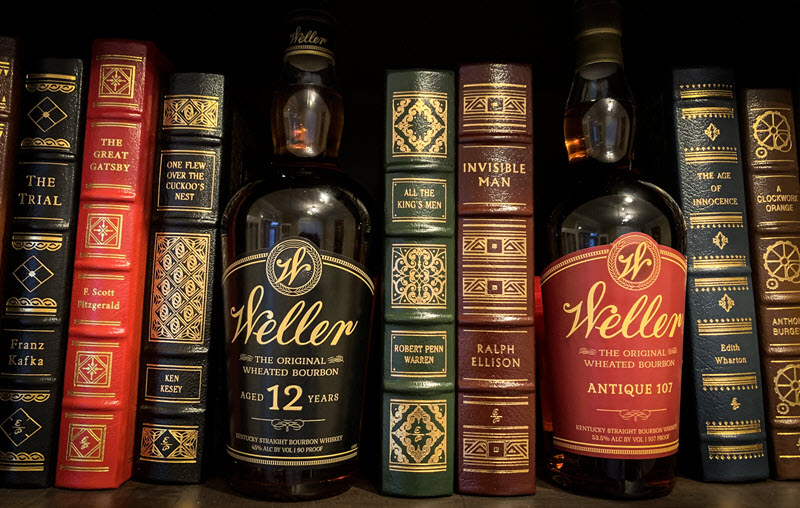 Happy #WheatedWednesday! We think it's safe to say that there is nothing better than picking up a good book while sipping on a magnificent Weller Bourbon.
The only dilemma we are having is choosing between the Weller 12 year or the Weller Antique 107.
---
---
What are you grabbing from the shelf?
Let us know your favorites in the comments below!
BONUS – Did you know… Stephen Colbert would grab the Weller 12 from our shelve. Our friends over at ExoticExcess.com has the full story on how Weller 12 is his favorite bourbon. You can read about it here: Drink Stephen Colbert's Favorite Bourbon
Cheers! 🥃
---
All The Kings Men
,
Books
,
Bourbon
,
Buffalo Trace Distillery
,
Invisible Man
,
One Flew Over the Cuckoos Nest
,
The Age of Innocence
,
The Great Gatsby
,
The Trial
,
Wednesday
,
Weller
,
Weller 12
,
Weller Antique 107
,
Wheated
---
You might also like
---