Today we are taking some time to enjoy the day outside on the patio with family. We decided to do a tasting with some delicious samples from fellow bourbon enthusiasts.
First up was Wild Turkey 13 Year Distiller's Reserve. Crafted exclusively for Japanese markets, we have always been curious try this one out. At 91 proof this one is a smooth sipper with a vanilla & toffee nose, palette we tasted notes of brown sugar and cinnamon spice with a light peppery finish. Delicious!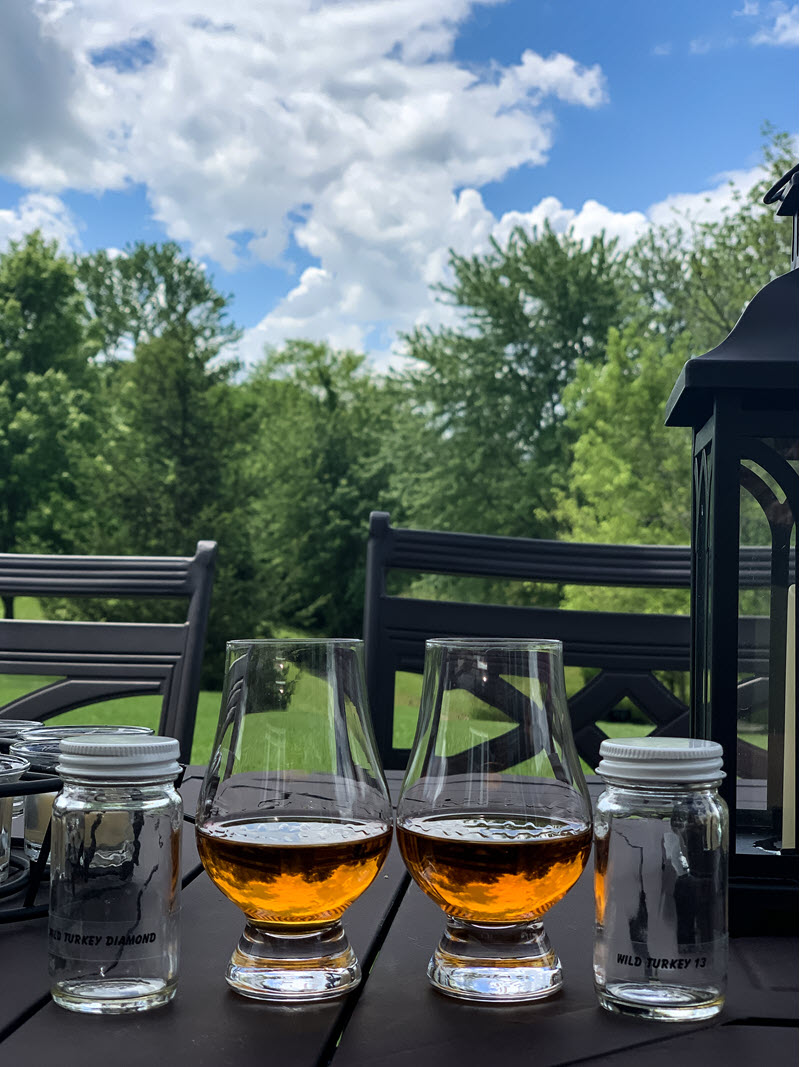 Next, we poured Wild Turkey Diamond. This is a very special limited edition Kentucky Straight Bourbon from Wild Turkey honoring the work of Master Distiller Jimmy Russell as he completed his 60th year with the company. This one is also 91 proof and is full of complex notes from nose to finish. We noticed notes of tobacco, caramel, vanilla and aged leather with a hint of char. Absolutely delicious, and we must find a bottle for ourselves!
We kept the party going with a pour of James E. Pepper – Old Pepper with a 10 year age statement and is proofed at 108.9. It has a rich mouthfeel with notes of toffee, butterscotch and a hint of burnt orange. Another, please!
We finish things off with Weller Full Proof. This is a Single Barrel Select pick from Radnor Wine & Spirits, located in Nashville, TN. It is a wheated bourbon coming in at 114 proof, the nose and palette are bright and sweet with dark fruits, citrus and caramel. Lots of flavor on the palette with vanilla, caramel and a hint of cherry and cinnamon on the finish. We definitely recommend getting a bottle if you have the opportunity.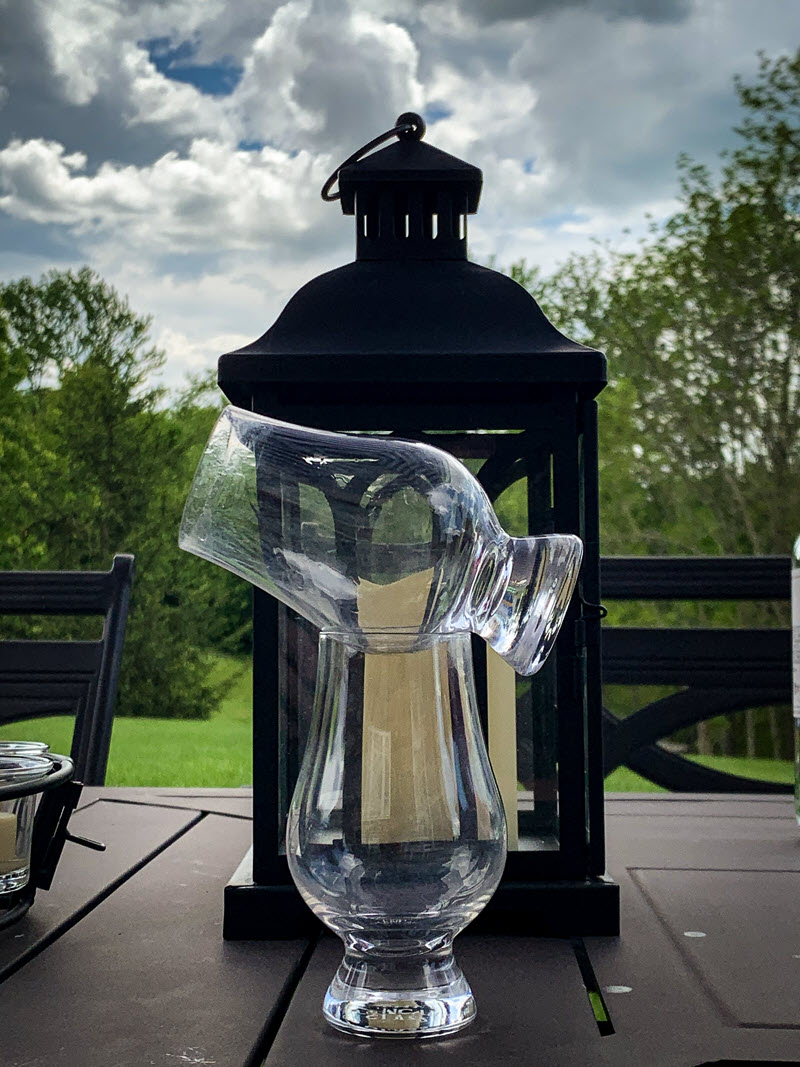 The top two picks for this tasting is the Wild Turkey Diamond & Weller Full Proof. Two totally different bourbons with incredible flavor that has us asking for another pour!
Thanks again to @poursomebourbononme & @jadair_11 for helping out with today's flight. Very much appreciated! Cheers! 🥃
---
Bourbon
,
Distillers Reserve
,
Flight
,
James E Pepper
,
Jimmy Russell
,
Old Pepper
,
Radnor Wine & Spirits
,
Single Barrel
,
Store pick
,
Weller
,
Weller Full Proof
,
Wild Turkey
,
Wild Turkey 13
,
Wild Turkey Diamond
---
You might also like
---