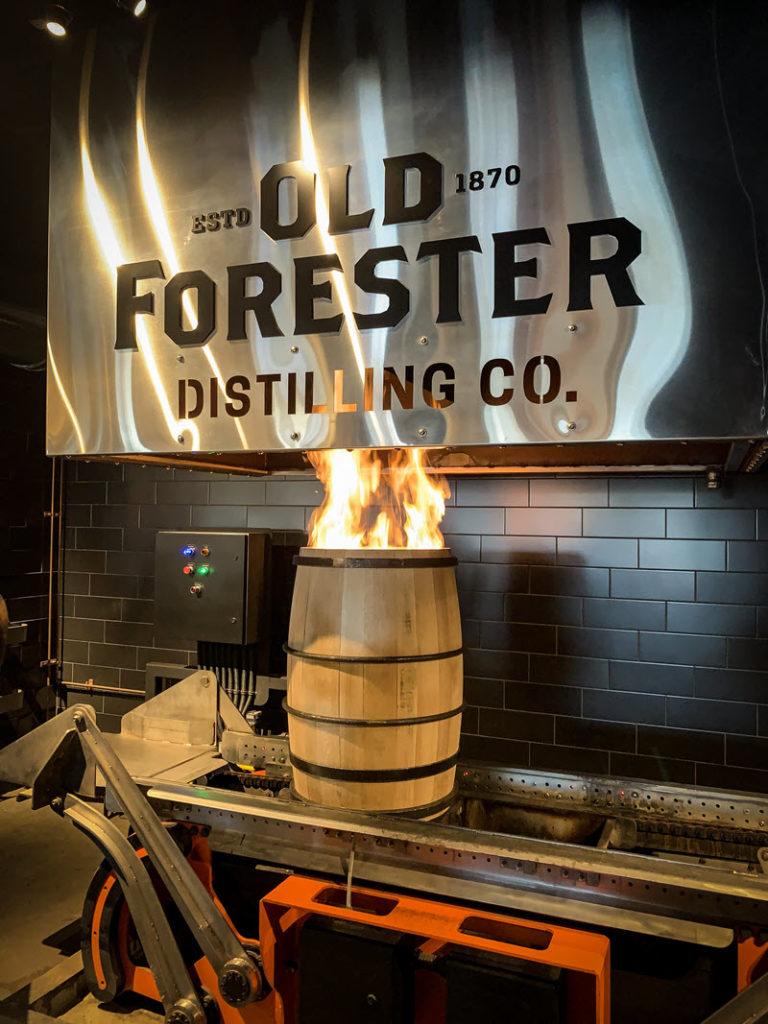 Fun Fact: Old Forester is the only bourbon distillery who makes their own barrels. Other distilleries purchase from outside barrel cooperages. We took a tour at @oldforester yesterday and got to see how the barrels are made and then subsequently charred. What you see in this picture is a snapshot of the charring demonstration. It's really fun to watch those flames shoot up out of the oak barrel.
Why are bourbon barrels charred? First, aging in a charred oak barrel is one of the legal requirements for bourbon. Charred wood gives the bourbon sweet flavor characteristics like toffee, caramel and vanilla. You may have heard a barrel identified with a particular char number. For example, a new American white oak barrel with a #3 char. This is the barrel char number and it indicates how deep the burn is charred into the wood. The higher the number, the deeper the burn char. The char also impacts the color of the bourbon. Higher chars generally result in a darker color.
If you find yourself in or near Louisville, Kentucky, go to @oldforester and take a tour. Any bourbon lover will love spending a day on historic Whiskey Row.
Cheers ?
---
---
You might also like
---