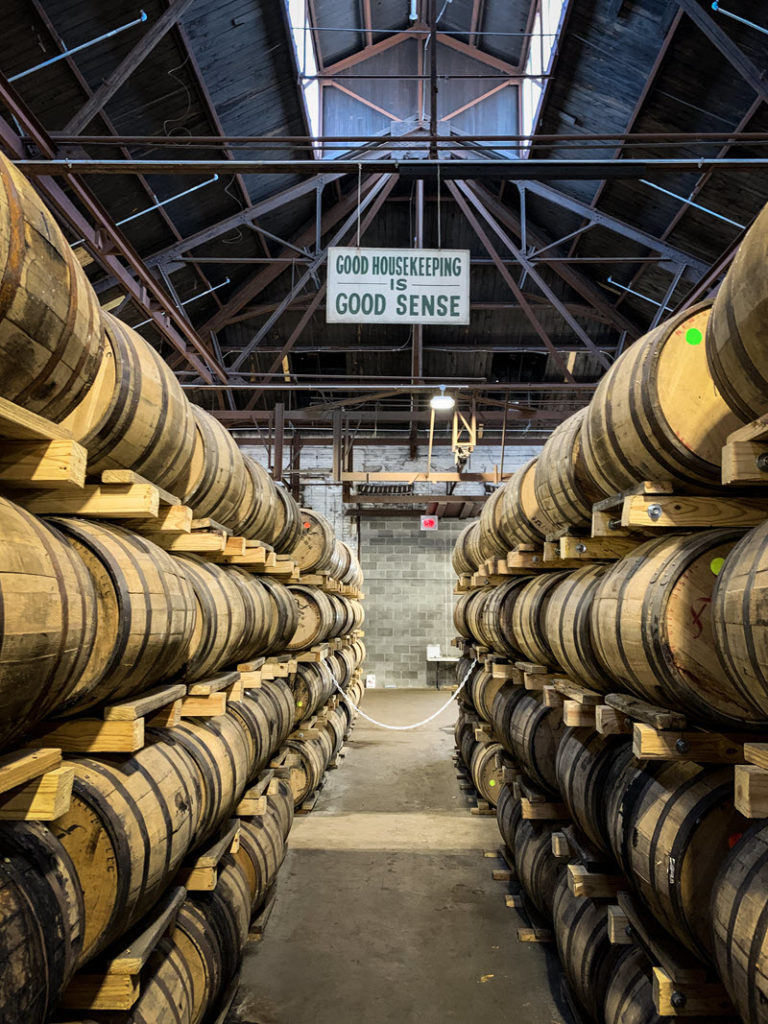 This photo was taken at New Riff's rickhouse where some experimental bourbon is aging right along side their tried and true straight bourbon.
I was there because because I joined the New Riff Ranger Program four years ago and this tour was part of the bottling party where…you guessed it…I got to bottle my own single barrel bourbon.
New Riff is a small but mighty operation located in Newport, Kentucky. If you're not from Kentucky, Newport is pretty much the farthest north you can go and still be in the bluegrass state.
Louisville, where most of the stops on the Bourbon Trail is located, is about 75 miles south of Newport. So if you happen to find yourself in Cincinnati, Ohio or Northern Kentucky, check out New Riff and experience a younger and smaller bourbon operation that has a lot of heart.
---
---
You might also like
---