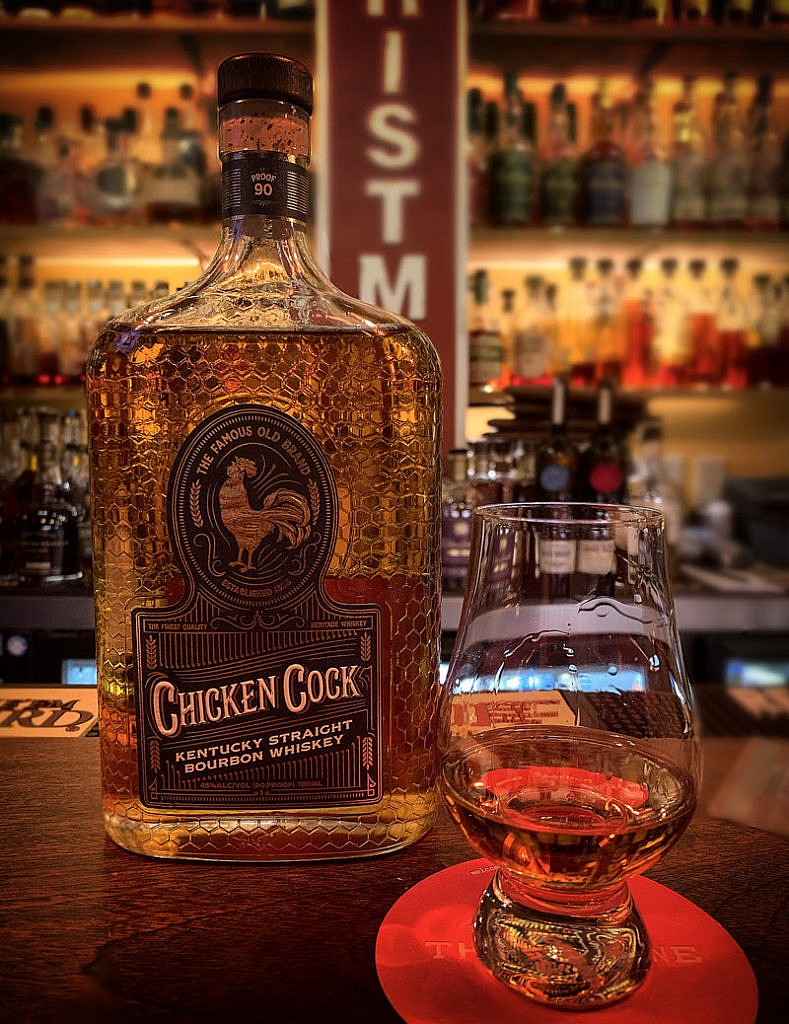 If you're looking at the picture, then you are curious about what Chicken Cock tastes like.
The original Chicken Cock American Whiskey rose in popularity during the 19th century and was infamously a staple of Prohibition-era speakeasies, including the Cotton Club, where it was often smuggled inside in nondescript tin cans.
Chicken Cock disappeared from the shelves in the 1950's after the original distillery burned down, however Gregg Synder of Grain and Barrel Spirits has recently revived "The Famous Old Brand" so that current and future generations can enjoy it.
---
---
While out with some friends this weekend we stopped in at @newberry_prohibition for a night cap. (FYI: It's a great little bar with an incredible bourbon selection. They call themselves "The Pappiest Place on Earth.") When in a bar with such an incredible selection, we always try something we haven't had before. We decided on a pour of Chicken Cock Kentucky Straight Bourbon Whiskey.
This one has a rich mahogany hue; a nose which balances oak tones with sweet notes of caramel, and vanilla; and a palate of butterscotch notes and toasted oak, with a vanilla finish. At 90 proof, this is one smooth pour.
To top it all off, the bourbon is bottled in a replica of the Prohibition-era Chicken Cock bottle. It's all in the details, folks. Cheers!
---
Bottle
,
Bourbon
,
Bourbon Bar
,
Chicken Cock
,
Chicken Cock American Whiskey
,
Cotton Club
,
Grain and Barrel Spirits
,
Gregg Snyder
,
Newberry Bros
,
Paris Kentucky
,
Prohibition
,
Speakeasy
,
The B Line
---
You might also like
---