The Cream of Kentucky brand was originally introduced in 1888 by I. Trager & Co. of Cincinnati, Ohio which happens to be a short distance away from our own old Kentucky home.
Just prior to the end of Prohibition, the brand was acquired by the famed Schenley Company and subsequently re-introduced in 1934. Through the 1930's and 1940's Cream of Kentucky grew to become one the of leading bourbon brands.
Fast forward to today, Jim Rutledge, formally of Four Roses fame has found a Kentucky Straight Bourbon Whiskey that was worthy of the rebirth of the "Double Rich" label.
---
---
We must admit this is one of our favorite Bourbons available today. We pick this up anytime we see it on the shelf and encourage you to do the same.
We just need to find that elusive batch #2.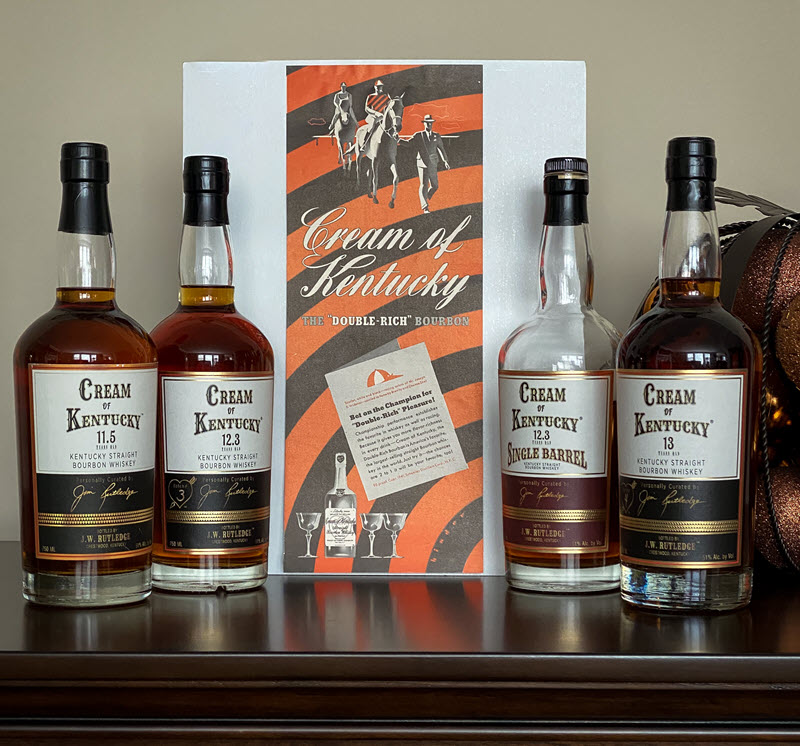 After recently acquiring this Cream of Kentucky / Schenley Company advertisement from 1941 we figured what better way to honor bourbon heritage month with something old and something new.
Cheers y'all! ?
---
---
You might also like
---