Marianne Eaves, Kentucky's first female Master Distiller, today debuts Forbidden, the spirits industry's first white corn and white winter wheat expression of bold Kentucky bourbon. Inspired by Southern cooking, Forbidden is the culmination of nearly a decade of work by Eaves to capture the essence of an elegant mature bourbon achieved by nontraditional low-temperature fermentation.
The first release of Forbidden is a small batch, hand-blended 5-year-old bourbon bottled at 95.2 proof. This bold and elegant expression is beautifully balanced and complex. Forbidden's unique blend of cuisine-quality white corn, white winter wheat and malted barley give it a sweet and smooth profile.
Darker notes balance Forbidden and originate from both charred barrels and fruity, floral yeast. Aroma leads with vanilla bean and crème brûlée, dried fruit, hazelnut, light sweet citrus notes and gentle layered spice. The palate: caramel, citrus oil and delicate floral along with baking spices, oak sugar, soft chewy sweet with a hint of grain. The finish lingers creamy sweetness with oak and spice.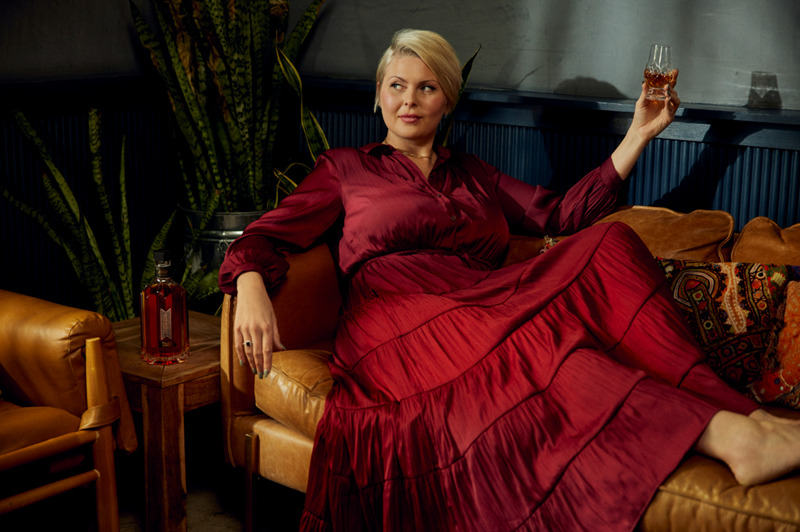 "Total creativity involves a certain degree of rebellion. To be completely creative, I tend to do things that are a little bit forbidden," said Eaves, who has fully controlled the distillation, aging and bottling of Forbidden from grain to glass. "While creating Forbidden, I have had the freedom to cross deep into uncharted territory by using nontraditional ingredients and techniques. The resulting bourbon, on my palate, is perfection."
Distilled, aged and bottled at Bardstown Bourbon Company by Marianne Eaves, Forbidden will be available initially in these states: Kentucky, Tennessee, Georgia and South Carolina and online with a suggested retail price of $129.
The first release will include a highly allocated number of hand-blended bottles along with three single barrel cask strength expressions.
---
---
"With Forbidden, we've taken our time to create something completely original in Kentucky bourbon," said Daniel Rickenmann, who is one of the new brand's four South Carolina-based partners along with Eaves in Kentucky. "Forbidden is a bourbon you finish and say, 'This is my first drink and my last drink of the evening.' It's a symphony of flavor, complexity and warmth."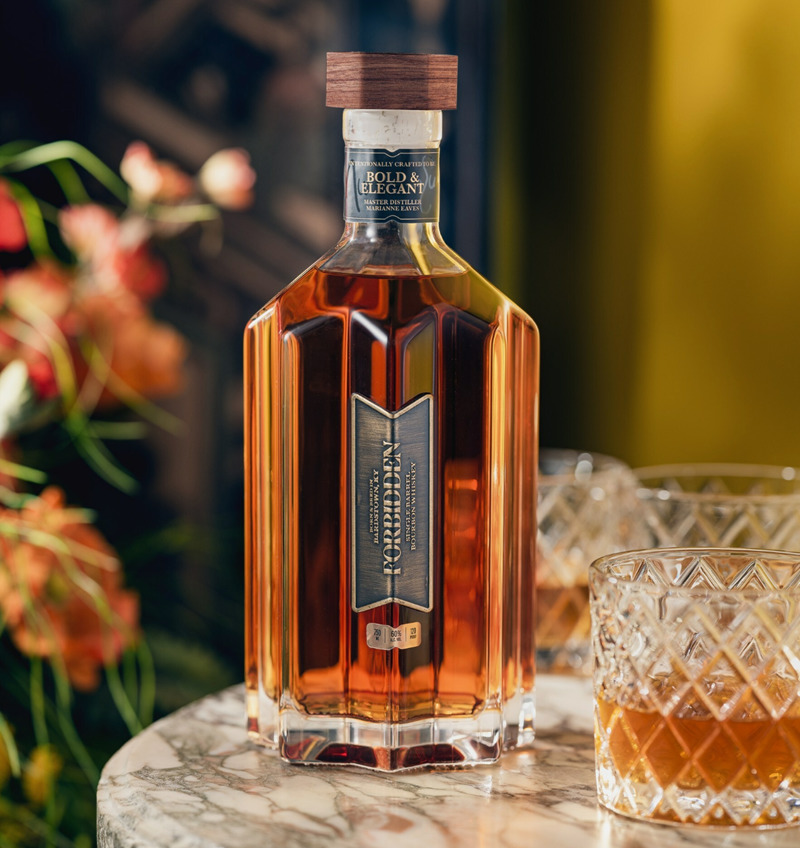 Rickenmann adds about Eaves, "Marianne's preoccupation with achieving such a high level of work means she doesn't follow the usual script. For nearly two decades, Marianne has steadily stepped outside of the norm in her career and with her work to create Forbidden, she defies every expectation."
About Forbidden Bourbon
Forbidden Bourbon is a completely new approach to the world's only uniquely American spirit. In Marianne Eaves, Forbidden's South Carolina-based founders saw an artisan distiller who was willing to challenge the industry and pursue perfection. Together, they've cultivated a partnership that is rewriting the rules for how bourbon is made: from char and fermentation to blending and bottling. Forbidden is the result of nearly a decade of defying expectation to see what's possible in bourbon. Learn more at DrinkForbidden.com.
Disclaimer: I use affiliate links, which means that if you make a purchase, I may get a small commission at no cost to you.

---
Bardstown Bourbon Company
,
Blended Whiskey
,
Bottle Releases
,
Daniel Rickenmann
,
DSP-KY-20037
,
Forbidden Bourbon
,
Kentucky Straight Bourbon Whiskey
,
Marianne Eaves
,
Single Barrel
,
Small Batch
,
White Winter Wheat
---
You might also like
---